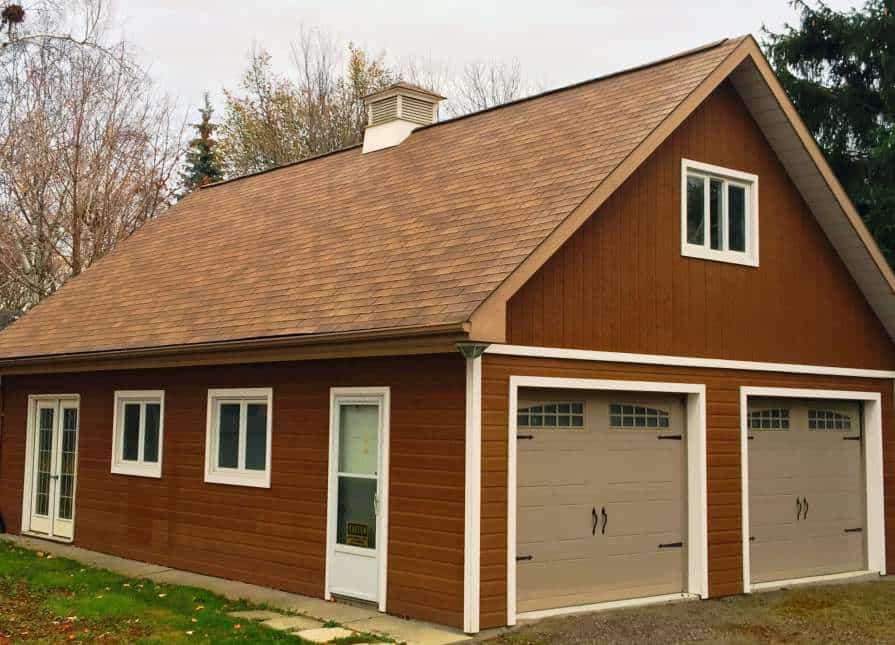 To complete the look of your new garage, shed or cabin build, you must determine the best type of roof for that structure. There are an incredible number of options when it comes to roof shapes, frame configurations and finish materials. Each option dramatically alters the aesthetics of your finished structure. Learning about all of the available configurations will help you pick the very best combination for your upcoming outbuilding project.
Shapes
The shape of the roofline greatly influences the overall exterior appearance of the structure. Since roof shapes have changed over the years, many roofline configurations allow you to model the structure around a specific time period. Furthermore, the roof architecture actually determines the layout and open space inside of the building.
Popular roof shapes include:
Gable
Hip
Saltbox
Flat
Shed
Gambrel
The roof architecture is further altered by the pitch used for each style. The gable roof, for example, looks like an entirely different structure at its steepest and flattest levels. The shed, garage or cabin you select may determine the roof shape used for that dwelling. At Summerwood, you have the ability to customize the roof model and pitch before ordering.
Frames
Roofs are supported by one of two frame types, rafters and trusses. Rafters connect at the peak, collar ties and ceiling joists to create a strong frame for the heavy roofing materials. The rafters can be easily customized to create a unique roofline that functions under stress while looking great. Trusses, on the other hand, are engineered for the building ahead of time using structural design techniques. The truss boards and plates bear heavy loads without the slightest hint of buckling. Pre-fab buildings utilize trusses not only as a structural component, but a decorative one as well by leaving the frame open as an indoor focal point.
Materials
You can choose between four main categories of roofing materials. These materials are used to construct the shingles that overlap across the entire roof surface to create an attractive finish.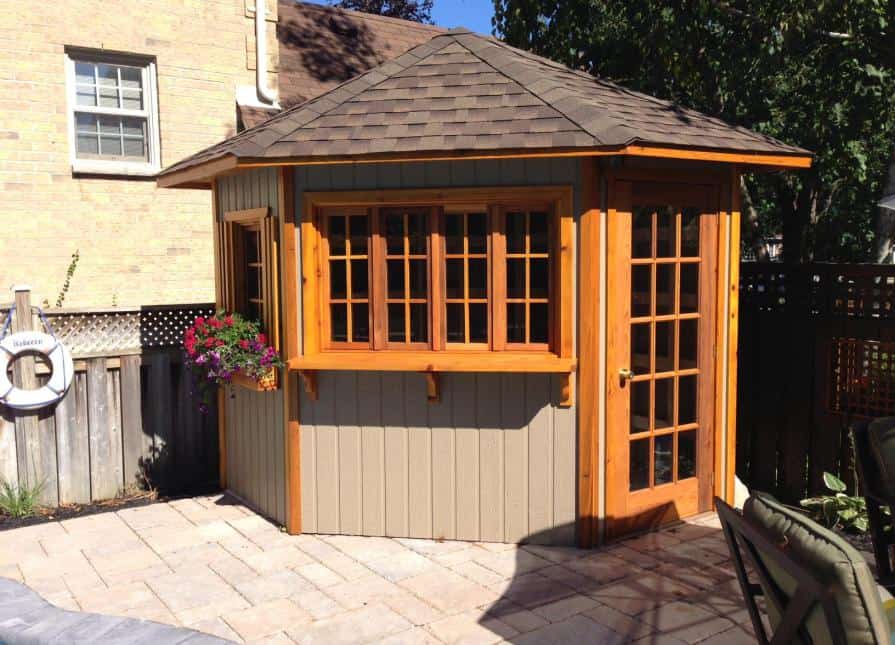 Asphalt
Since asphalt shingles are the most common roofing material available, they are also the least expensive. These shingles come in a wide range of colors and patterns to suit any of your outbuilding designs. The shingles feature granules of aggregate that give the surface its color and texture. The granules allow the shingles to resist weathering and wildlife damage to remain in great shape for a decade or two.
Wood
Wood shingles have a natural appearance that many people prefer and enjoy. You can find wood shingles made from cedar, redwood and pine. The wood material comes from the heartwood, which helps it remain in great condition over the years. As an added benefit, shingles made from cedar materials have the ability to repel insects. Although the shingles can be painted, most leave the material bare to show the beautiful wood grain. Unfortunately, this allows the wood to soften over time due to weathering.
Metal
Copper shingles are an attractive, yet expensive, material that immediately increases the aesthetic value of your building. Due to its wear and damage resistant properties, the copper stays in excellent condition for decades without requiring replacement. As the copper ages, it will develop a light green patina that you can simply enjoy or clean off to reveal a bright, shiny surface. You may be able to find metal shingles made from bronze, aluminum, steel and zinc as well. Large single piece galvanized steel sheets are also available for the roofs of most outbuildings.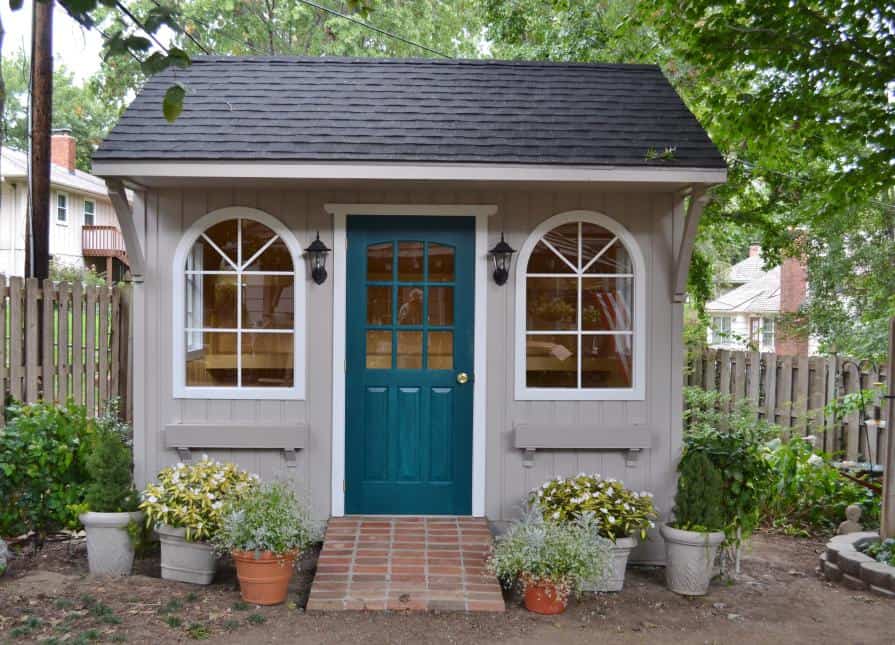 Tile
You can cover your roof with tile materials that give the structure an air of sophistication. The tile comes in a wide range of shapes and sizes to suit your existing design elements. Slate and terracotta tiles are both popular choices used for residential dwellings and outbuildings. A tile roof ends up costing the same amount as cheaper asphalt and wood roofing options when you consider that its average lifespan is double the other options. Metal roofs will often last longer than tile, but they are frequently more expensive too.
Making Your Selections
Before you decide to set up your outdoor structures, make your final roofing material selection for your project. You can acquire cedar shingles from Summerwood when you order your pre-fab garage, shed or cabin structure. Otherwise, you will need to find and purchase your roofing materials from a local building material supplier. If you are unsure which materials to select, look at the build examples on Summerwood's site or talk to a representative for assistance making your choice.
More Posts You May Find Interesting