It's that time of year again! Spring has arrived, and it's brought along with it dreams of fabulous and stylish outdoor design. Many of us are busy spring-cleaning our homes and backyards, so that we can make the most of those beautiful sunny days and enjoy them to the fullest.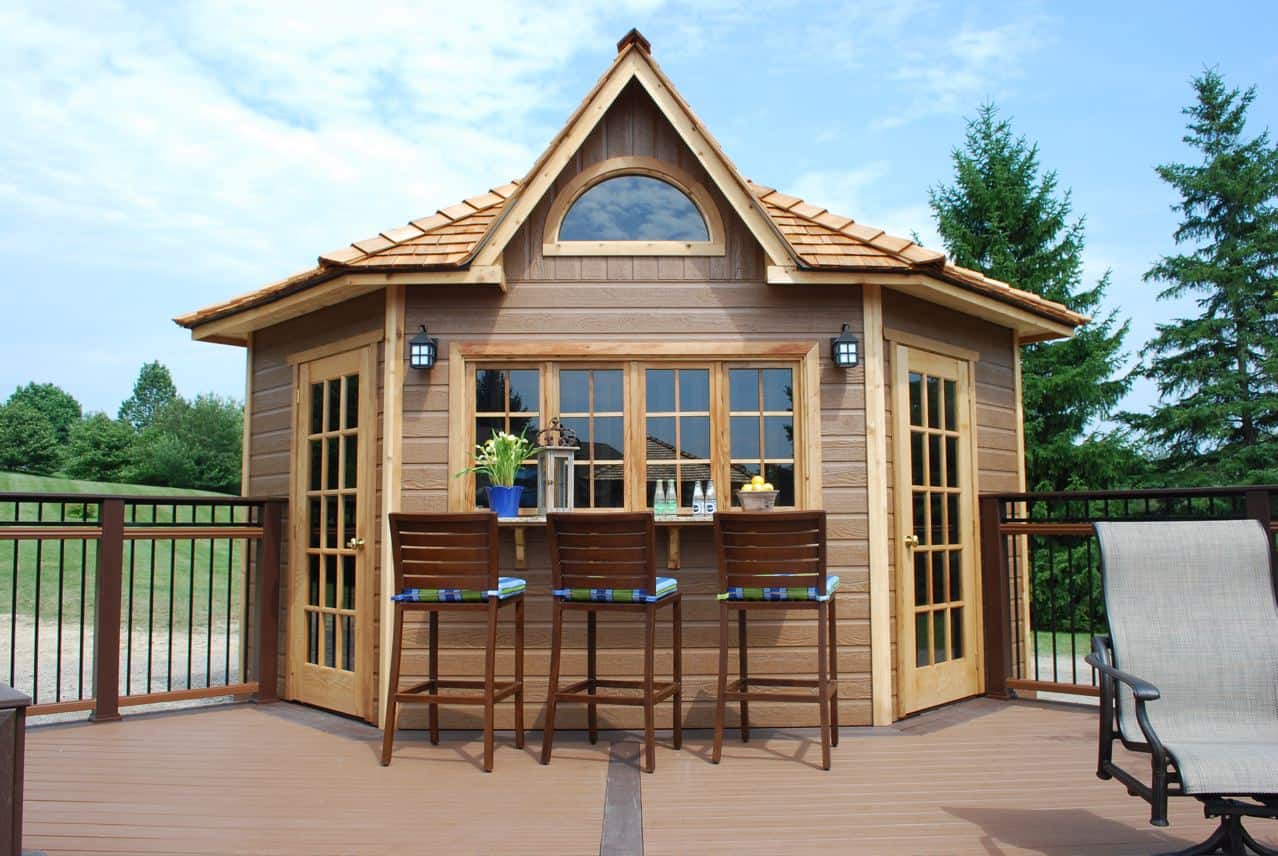 Well here are Summerwood we've been busy making those dreams a reality for many of our customers. We're not only concerned with fabulous and stylish design worth dreaming about, but also practicality, usability and functionality.
That's where those tricky backyard corners come in! Many of our customers struggle with finding creative solutions to maximize their backyard space and function. They want the best of both worlds: an appealing design, and a building with a practical purpose. You don't need a lot of space to achieve it, you may just need to re-think your backyard corners!
Our Catalina Corner Shed Design is the ideal solution. It's a five-sided corner building that can be customized to transform any backyard corner from wasted to usable space. We'll show you how it functions as a Pool Cabana, Garden Shed, and even as a Studio/Office. Turns out, you do have space for a backyard building after all!
Our Catalina Design functions in a unique way as a Five-Sided Corner Pool Cabana:
– Since it's in a corner it can face the pool, creating a visual and functional focal point.
– It's often used as a home to hide that unsightly pool equipment.
– The shape allows for lots of customization: feature a door, or hide it.
– It's great for storing all of those collected pool toys!
– Can be used as a pool-side change-room, or add a bar-window to get the party started!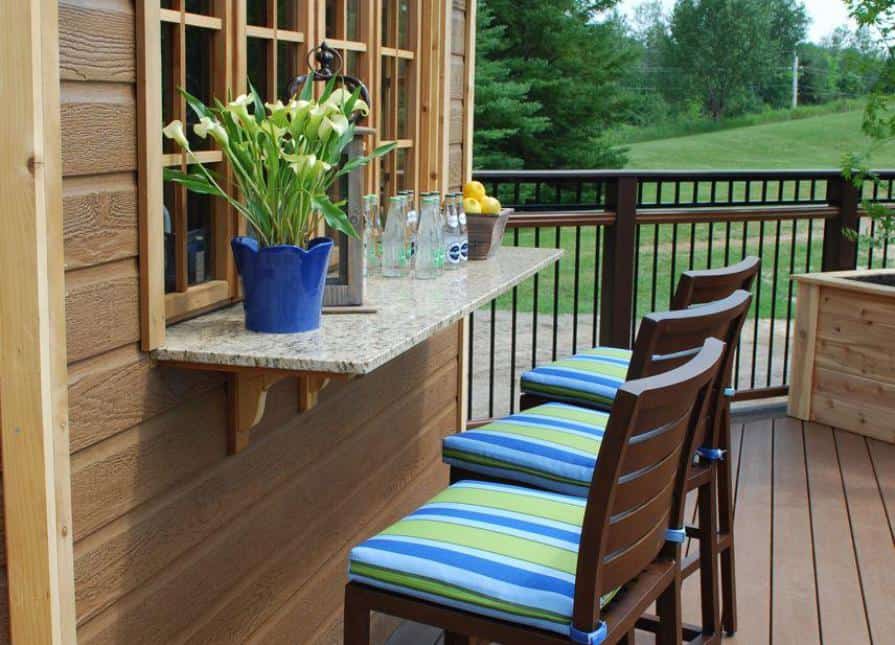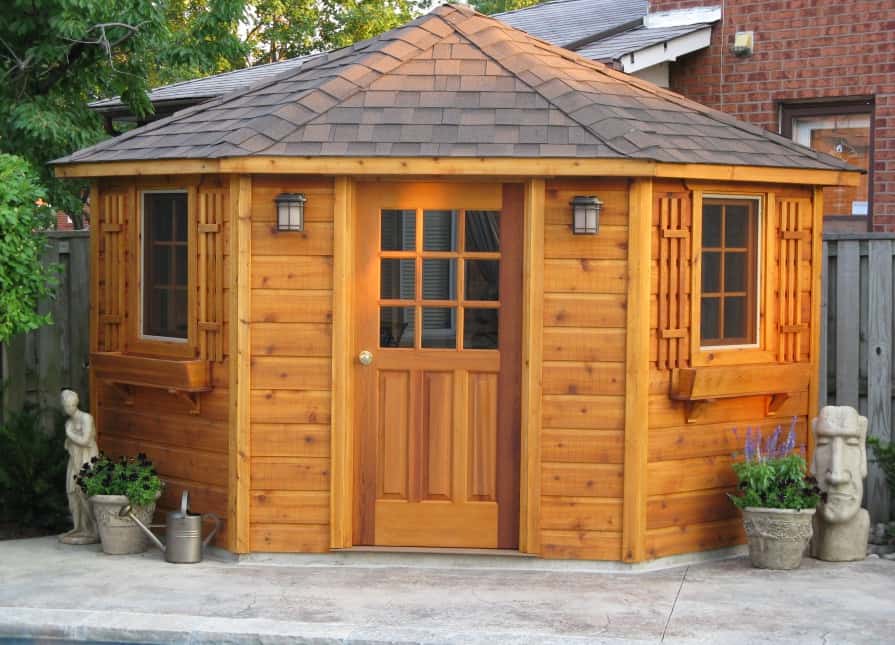 Catalina: Garden Shed
Our Catalina Corner Shed is a great use of space for all of your storage needs:
– Customize the size of your corner shed to fit any corner.
– Transforms even the smallest corners into usable storage.
– The roof line is perfect for taking advantage of vertical space, lots of height!
– Perfect for an oddly shaped backyard, or for those looking to maximize usable space.
– Great for storing tools, garden equipment, outdoor furniture, and more!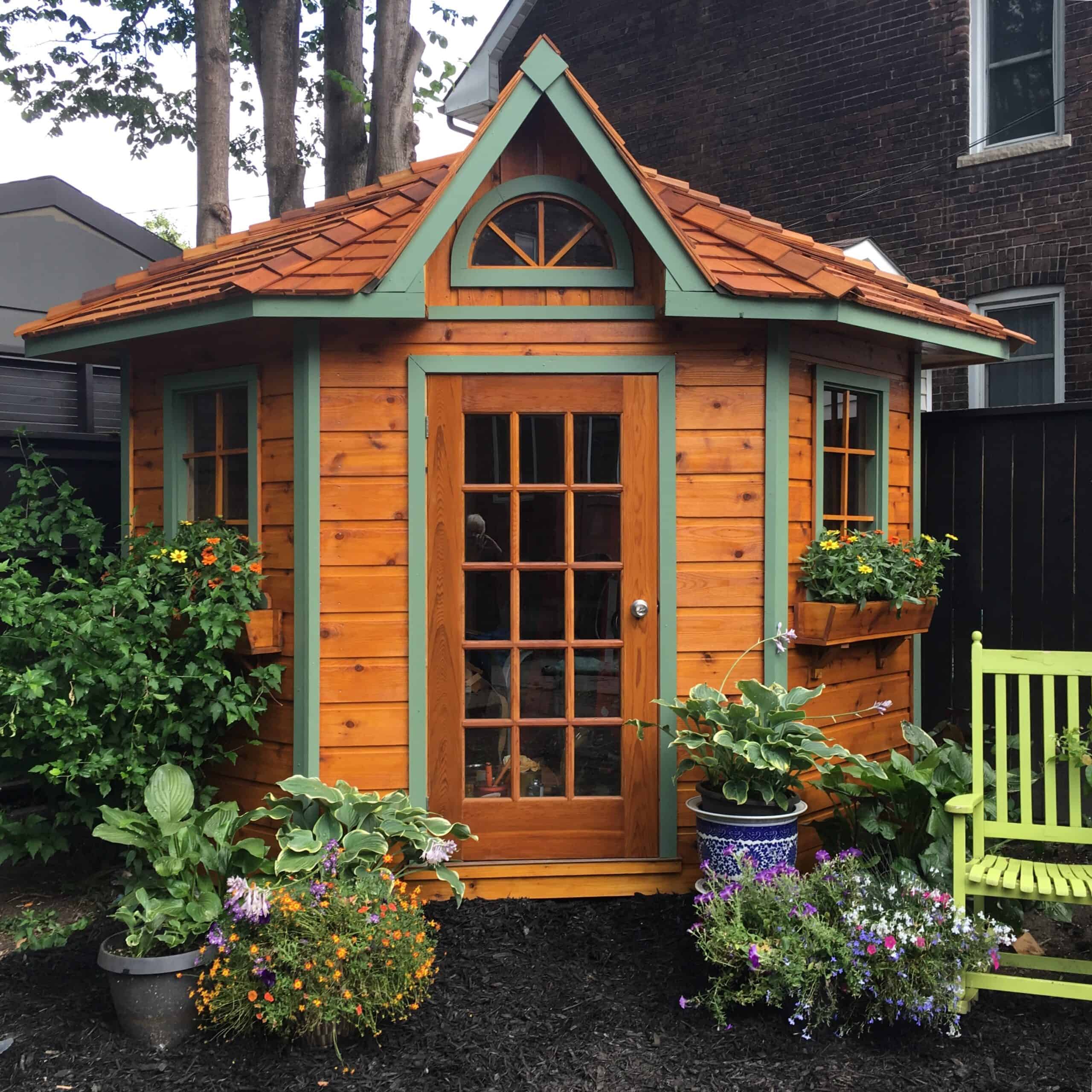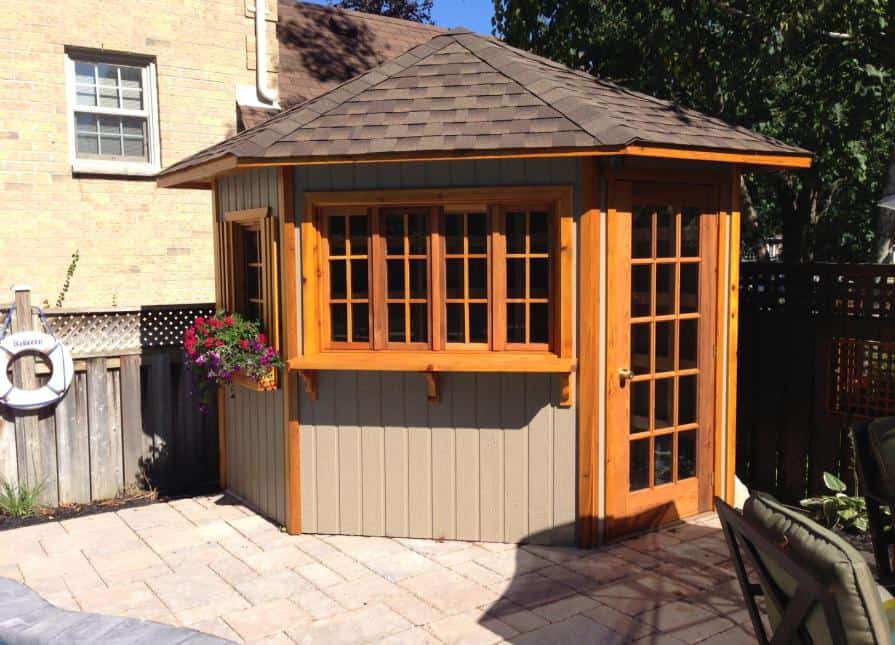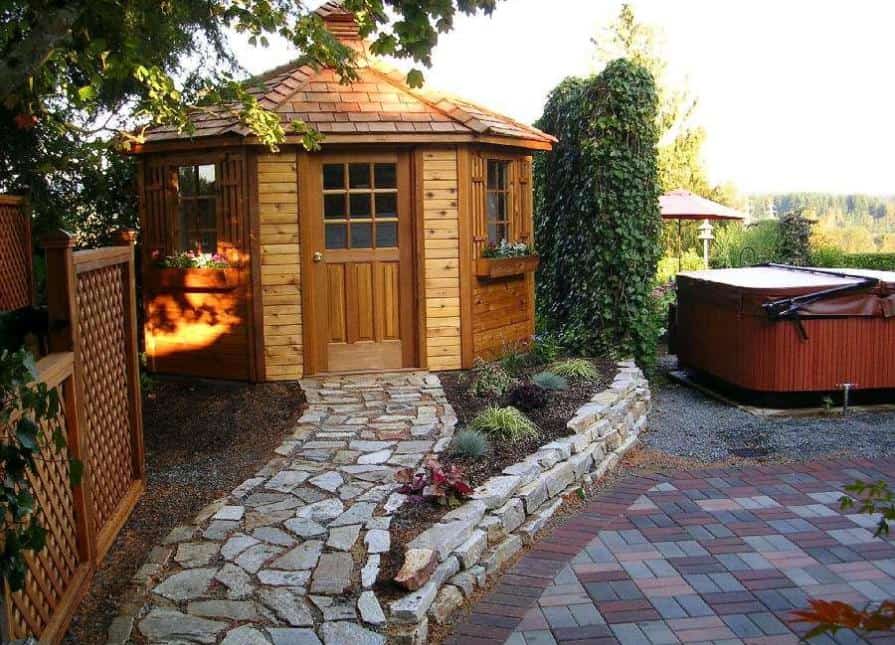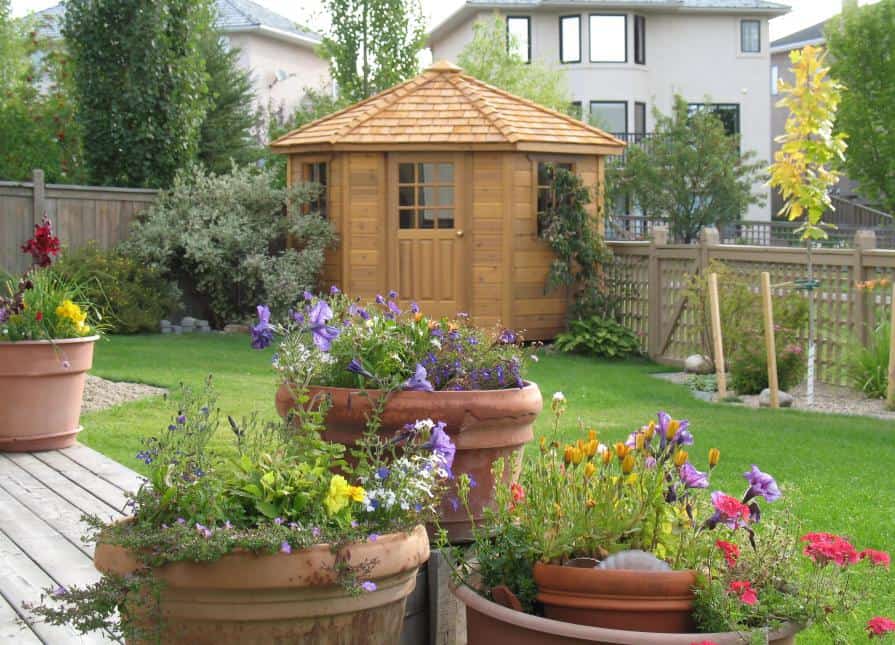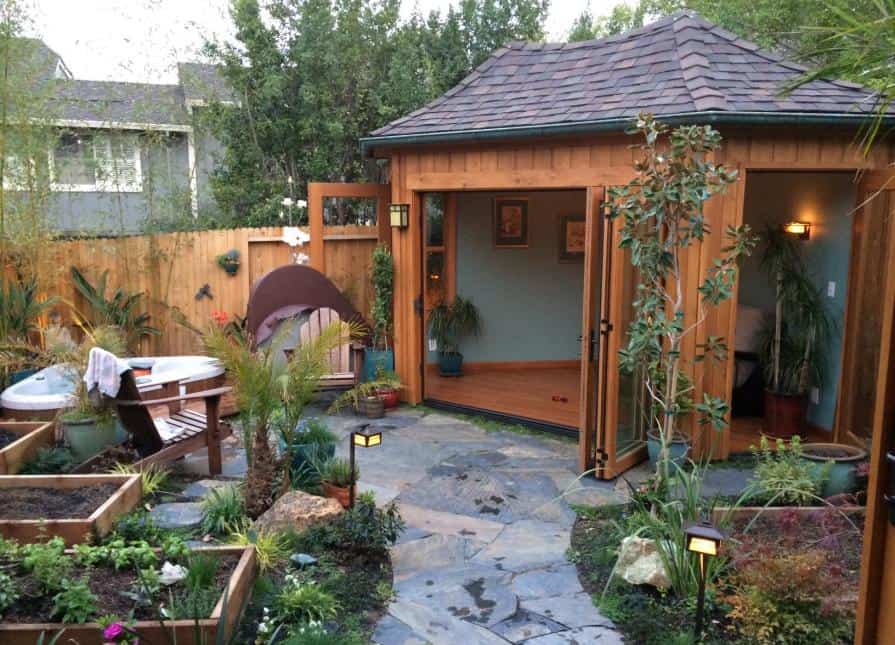 Catalina: Home Office/Studio
Our Catalina Corner Building is your corner office, in your very own backyard:
– Functions as an extra room for you and your family, without the hassle or expense of adding an addition to your existing home.
– Use it as a backyard corner office, or backyard corner studio.
– Provides separation from your work space: a functional backyard office at home, but not in your home, so you can relax!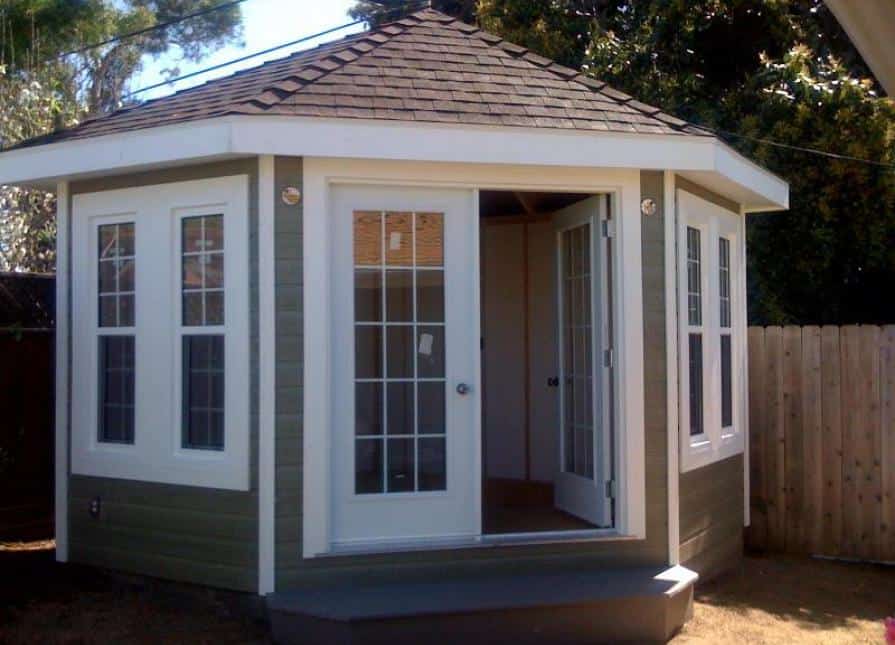 Make the most of your space
Our 5 sided corner garden shed is specifically designed for those that are space-challenged, a creative place that is perfect for the hobbyist or gardeners among us. That's where our 5 sided corner shed corners come in! Perfect for those tricky corners in the backyard that you are trying to utilize. Many of our customers struggle with finding creative solutions to maximize their backyard space and function.
Done right, a corner garden shed can be a functional yet aesthetically pleasing centerpiece of your little slice of landscape design. With 5 walls to work with, you can place the door anywhere, to make it work for you. The possibilities of what you can use this shed for and turn it into are practically endless.
Where you want to put your shed
Size is one of the major factors you should consider when planning out your shed design. Summerwood offers a wide variety of sizes, as well as customizable designs for your 5 sided shed. When you are choosing your size, as well as which corner you want to put the shed, you should consider what items, objects, and other things the shed will be used for.
You should also keep in mind the size of the shed you want, as if you go too small you may have to work your way through a mass of equipment and other things that have piled up in the shed. On the other hand if you do go too big, the shed might stick out in your backyard like a sore thumb, so it is good to have a frame of mind as to what should be the size of your shed. Keep in mind that the smaller nature of the typical corner garden shed can end up being a disadvantage in the long run. With a larger shed you have a bigger scope to work with in the long run and can renovate the interior to fit your needs as they change in the future.
Like all of our buildings, you can customize our Five-Sided Corner Design to suit your purposes, whether your decide to use it as a pool cabana, garden shed or home office/studio, the options are endless!
Visit the Catalina Product Page for loads of photos and inspiration.
Want all of the details? Ready to start designing? Check out the technical specs below!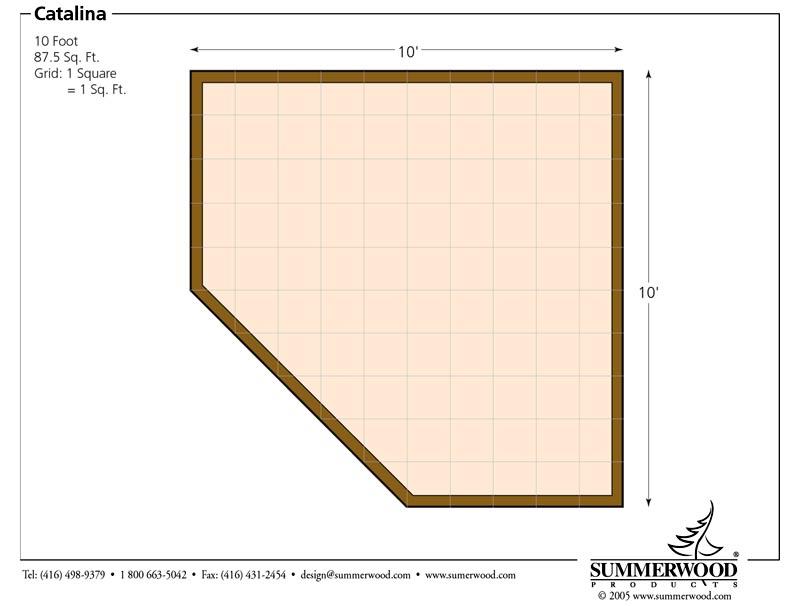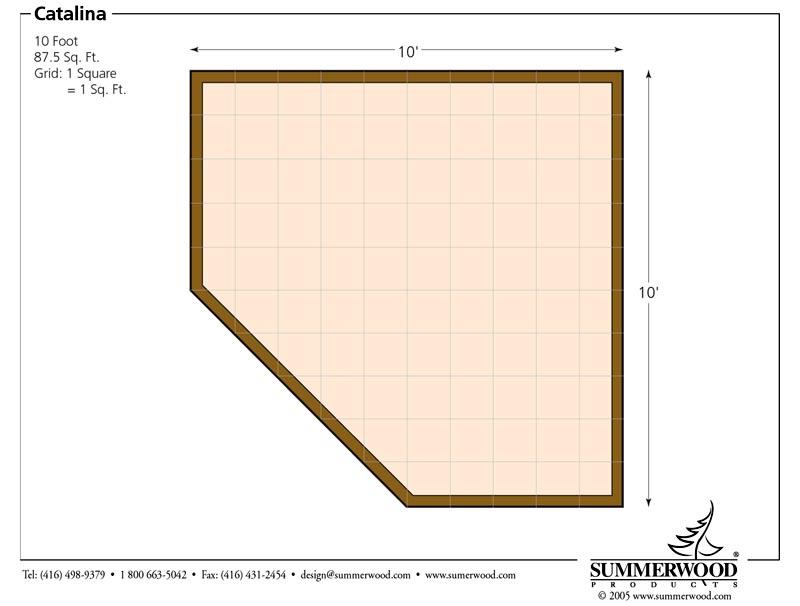 Contact Us:
Email us: [email protected]
Call us toll-free: 1 866 519-4634
We'll help you turn that drab corner into a fab corner, and a functional one too!
More Posts You May Find Interesting