No, it's rarely anyone's favourite part of the design process, but it definitely is a necessary one. Here's what you need to know about permits and the permitting process, before building!
What is a Building Permit?
A building permit is a document provided to a home or business owner that provides approval for the construction process. It's basically a proposal, or plan detailing exactly what your building is going to look like and what structural components will be included. The building permit process was designed to ensure that local and safe building standards are maintained by property owners. Building permits not only include the initial application, but periodic inspections throughout the building process to ensure compliance with codes and standards. An inspector may visit your property to conduct a preliminary site inspection before you have started construction. They may also revisit once you have installed your foundation so that it's easy to determine whether footings or reinforcement have been properly constructed. A framing inspection is also common and usually happens before any drywall goes up, to establish that the walls are properly supported. In providing a permit you are outlining the construction process and manufacturing details, an inspector's job is to ensure that you and your installer are complying by the original drawings.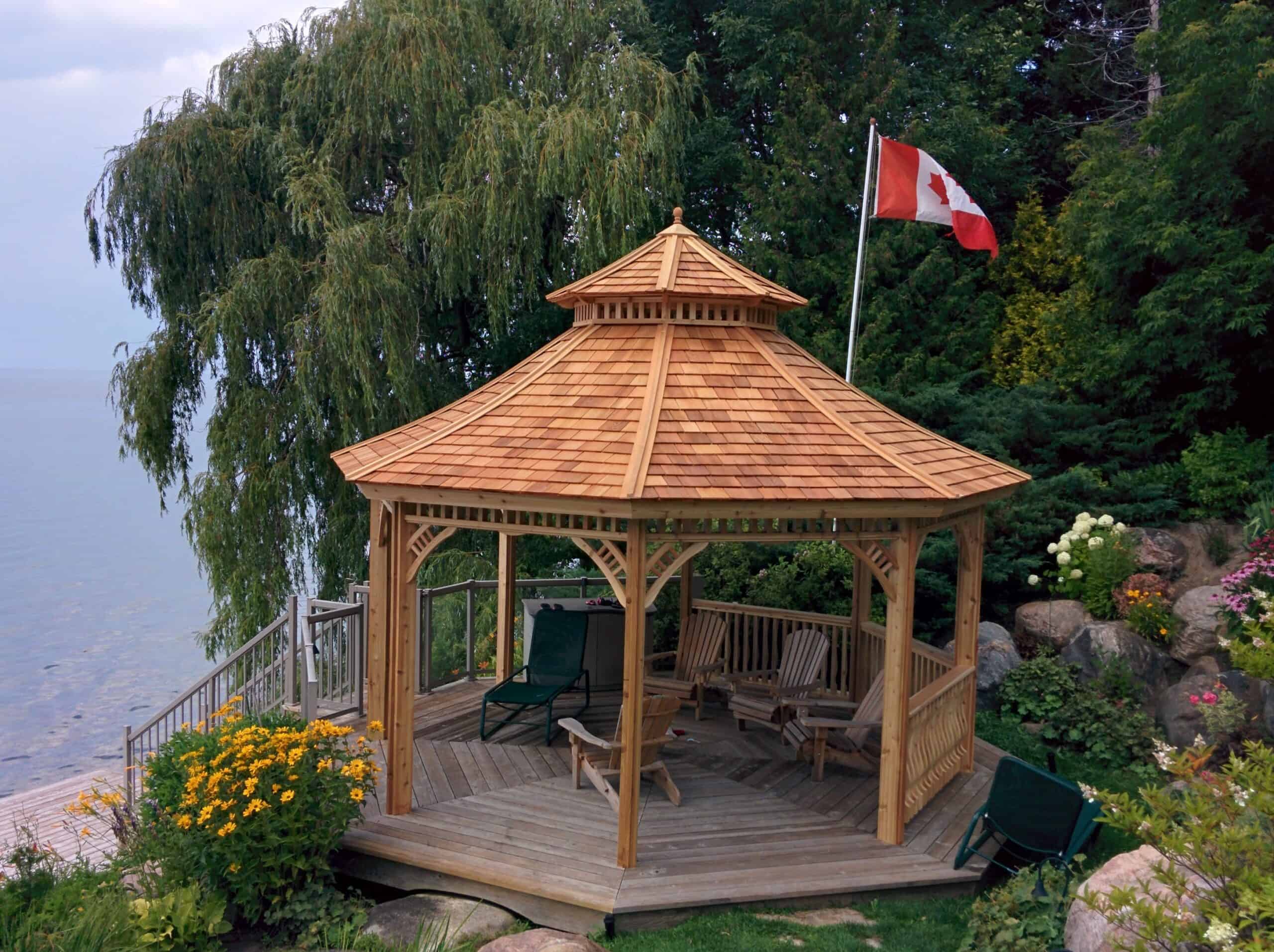 How do I Obtain a Permit?
Every city or municipality has a department designed to deal with this process. To find your local building permit office, use your favorite search engine and type in your city, town, or municipality, followed by the phrase "building permits". If this doesn't provide the appropriate results, then just search for your city, town or municipality and give the first local Government office you see a call, they'll be able to direct you to the right department.
It's imperative to find out what the rules and regulations are in your area before planning or designing anything. Finding this information from your local Government (most is easily accessible online) is important as guidelines differ greatly between regions and even from street to street. Being aware of these laws before proceeding will allow you to make more informed decisions about your structure, and may ultimately save you money. You wouldn't want to be well into the design process before you realize the width, or height are prohibited on your property. That will mean additional time, planning and therefore money! Avoid the hassle and any mistakes by calling your permit office, first!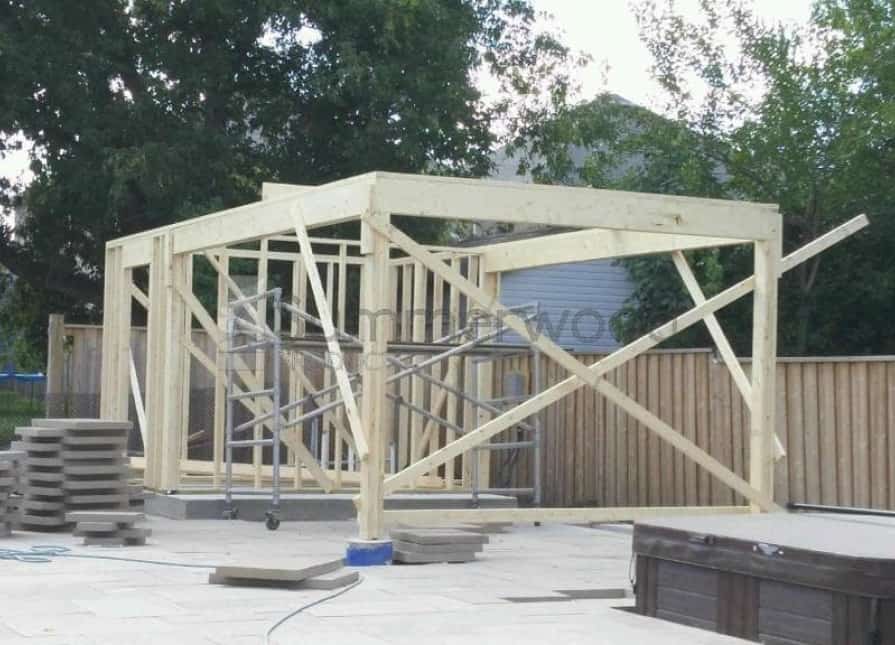 Do I Need a Permit?
Permits are normally only required for structures exceeding 100 square feet, that's a good rule of thumb. At Summerwood, we recommend that you check with your local permit office to see if there are any unusual requirements for your area before beginning any designing, planning or day dreaming! Depending on your property, there are regulations that may not even occur to you (conservation efforts, etc). Call first, plan second.
In addition, home owners associations often will require their own permits in addition to the standard Government permits – so if you're part of an association, be sure to check with them before starting your project.
As mentioned, rules can vary greatly from region to region and even from street to street. It may sound like an unnecessary extra step to go through the permitting process, but don't take the shortcut where safety is concerned.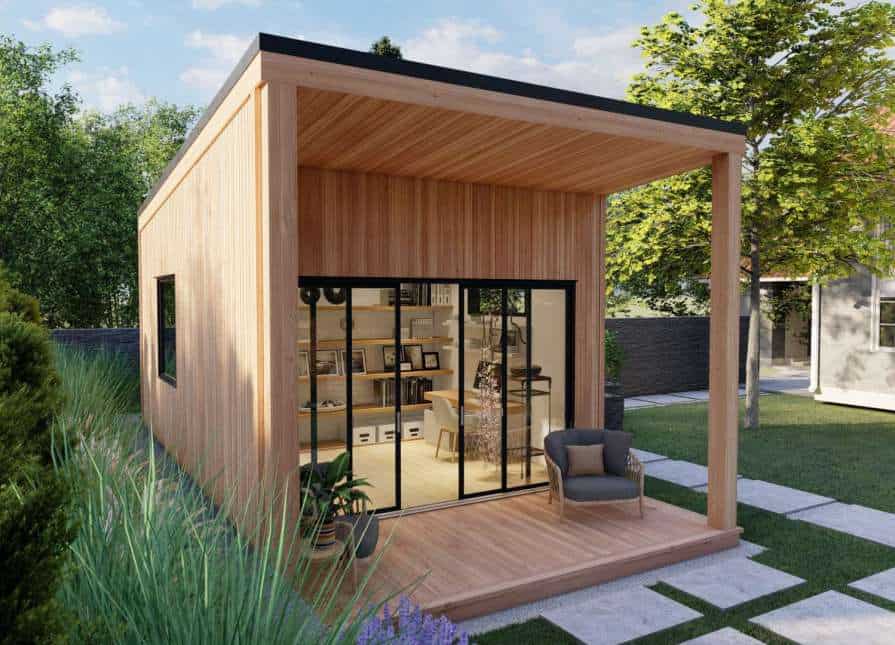 The Permit Application Process
The permit process can vary quite a bit, depending on the size and complexity of your building. Many considerations are taken into account such as what you'll be using your building for, how you'll be finishing it, inside and out, and what elements you will be adding. For example, a basic garden shed may not even require a permit, while a larger home studio, or pool cabana with electrical, or added plumbing will become more involved. The more complicated your structure, the more intricate the permit process becomes.
In most cases, you'll need to pay for the permit itself, and again, depending on the structure, you will need to submit permit drawings. These are comprehensive structural drawings including elevation and floor plans, as well as information about the materials being used. They are different and more detailed than sample drawings and are usually completed by a licensed engineer. At Summerwood, we have our own engineer on staff, to ease in the permit process and provide drawings specific for your custom structure.
What if it Doesn't Meet Permit Code?
If it's a Summerwood structure then there will be no issue with meeting permit code. All Summerwood buildings are designed and built like homes, as such it is rare that an inspector will request any changes. Should a building code in your jurisdiction have certain stipulations, let us know. We will build a structure that meets your needs and requirements, so that it will easily meet any permit code.
If you're ready to start dreaming, head to the Design Center. Just don't forget to call your local building department too! Let us know how we can help: 1-866-519-4634

More Posts You May Find Interesting